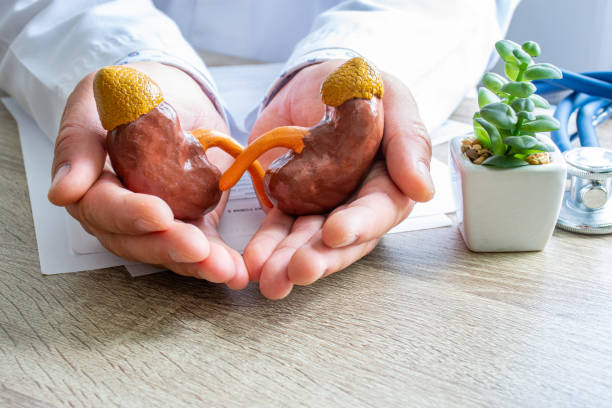 In the United States alone, over one in seven people have chronic kidney disease. Many of those people will end up in need of a kidney transplant to save their lives.
Kidney donation is unique in that it is one of the few types of organ donation that can come from a living person. Many people who are in need of a donated kidney will have family members or friends more than willing to donate, but who are not good matches.
The paired kidney donation program takes pairs of in-need recipients and willing donors and allows them to swap with one another. The first donor donates to the second recipient, while the second recipient's willing donor matches with the first recipient, allowing both people to get kidneys and both donors to be able to donate.
While paired donation does help more people find a living donor, it still creates matching challenges. Software is now helping create additional matches by implementing a pool of interested donors and needy recipients, so more successful matches occur.
The Alliance for Paired Kidney Donation – A Solution to a Complex Problem
Paired donation is effective, but it still relies on a significant amount of chance. The donor and recipient pair must work with a kidney donation team that knows the other donor and recipient pair they will pair with. Finding this pairing is not always easy. Software provides a solution to this problem.
The Alliance for Paired Kidney Donation, led by Alvin Roth, created an algorithm that matches donors and recipients to help people waiting for a kidney transplant find a matching donor more quickly.
The APKD algorithm uses a complex scoring rubric that a team of healthcare providers created. This rubric helps find highly successful matches and improves the chances of a kidney match. Through this program, paired donation matches can be made much more quickly, and lives are being saved.
Helping Living Donors and Kidney Recipients at the Same Time
Each year, around 100,000 people find themselves in need of a kidney, yet only 17,000 of those people will find a match. Thousands of those who need donors have friends or family who are willing to be a living donor, and they want the satisfaction that comes from saving a life through kidney donation. The paired donation program allows both of these parties to reach their goal, one to save a life, and one to get a life-saving organ donation.
Transplant Teams Can Join the Transplant Network to Become Part of the Solution
The APKD software is making a difference in the kidney transplant world, and transplant teams can help by joining the network. By adding donors and recipients to the database, transplant centers can help increase the number of kidney exchange matches, giving more living donors the chance to give life, while helping secure a donation for the people they care about at the same time.
The Alliance for Paired Kidney Donation is leading the way in helping people find life-saving kidney matches. Whether you are in need of a kidney, are wanting to donate or are a medical provider who works with kidney transplants, APKD's software could be the solution you need.